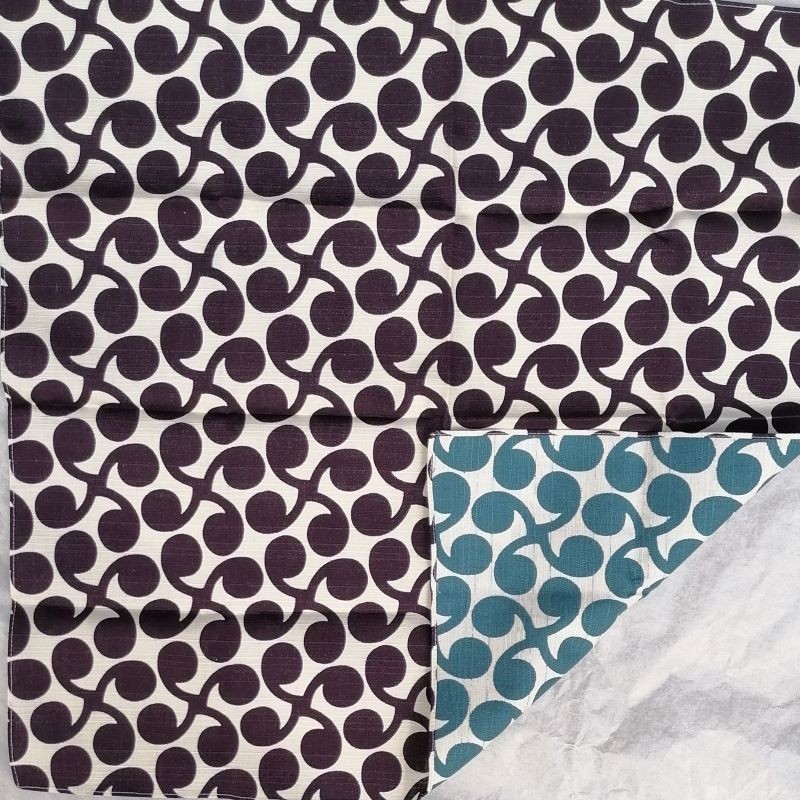  
Furoshiki 50cm New Sprout
Small Furoshiki in cotton, double face. Arabesque is simbol of prosperty.
Dimensions : 48 x 48 cm (18.9″ x 18.9″).
Weight : 43 g.
Material : 100% cotton.
Made in Japan.
Gift Wrapping (Lunch Box etc..)
Purple/oil green 


Furoshiki is square shaped cloth used in Japan to wrap items and carry them.
Small one is used to wrap gifts, lunchbox and as a bandana or handkercheef.
Isa monyo Reversible
This series is special reversible processing. Two side is the same pattern but different color.
It is proud of no other techniques. Please enjoy two side color.
Isa monyo
The Isa monyo Research Institute was founded by the late Kunio Isa. From the showa period 20's, a number of patterns and designs have been recreated.
Using traditional techniques. These pattern are delicate charm for modern design.
16 other products in the same category: